INDEPENDENT LAND ROVER SPECIALIST
If you drive a Land Rover or Range Rover, particularly one of advancing years, you'll know how difficult it can be to find a repair and servicing facility without resorting to paying exorbitant main dealer rates 
At Chichester 4x4 We only work on Land Rover vehicles.  We have the specialist knowledge and experience that only comes with time. 
Our fully equipped workshop for multi-vehicle servicing and repairs to all Land Rover and Range Rover models, ensure that your Land Rover is back with you quickly and at a price that won't break the bank.
Workshop Services
We always service your Land Rover using genuine parts (unless instructed otherwise) including oil filters, air cleaners, and oils.  We believe it says so much about the owner's commitment to look after their vehicle the best they can.  If the vehicle is put up for sale, a buyer will open the bonnet and see the genuine parts, which will tell them that the vehicle has been well looked after, as opposed to seeing a motor factor oil filter etc. which may mean the service has been compromised.  When you see our service price list you will find that we carry out much more service for much less money.
The service book can say so much about the vehicle's life. A service record fully stamped by the main dealer and specialist 4x4 garage says that the vehicle has been looked after as well as it could be.
Our custom-equipped workshop facility at Chichester 4x4 has the latest Autologic Land Rover dedicated diagnostic and test equipment. Our service team stay up-to-date with service procedures and the latest information on all Land Rover vehicles.
A Courtesy vehicle is available by arrangement. Give us a call, and let us help you reduce your servicing costs and keep you on the road.
Servicing
High quality independent Land Rover servicing using genuine parts.
M.O.T.
Comprehensive M.O.T. preparation for any Land Rover.
Diagnostics
The latest Autologic Land Rover Dedicated diagnostics and test equipment.
Welding
Our experienced welders can repair anything you throw at them!
Rebuilds
Got a classic worth saving? Let us take care of rebuilding your pride and joy.
Courtesy Car
We can provide use of our free Discovery courtesy car by arrangement.
About Us
I'm Phil Haines (pictured on the right) and I started Chichester 4X4 over 20 years ago. It came about because I had a workshop that I used for working on my own 4x4 and other off-road vehicles, and a few people kept asking me if I would carry out work on their own Land Rovers. Over time the work on other peoples Land Rover vehicles just kept increasing and so, in 1996 I decided that the time had come to make a go of it full time. Chichester 4X4 was all systems go, and today is going stronger than ever. 
Chichester 4X4 is a company run by enthusiastic, friendly staff that own Land Rovers themselves, and specialise in servicing and maintaining Land Rovers exclusively.
So whether you have a classic Series I, Range Rover, Defender, Discovery, Freelander, vintage Lightweight, or any other Land Rover, we can provide excellent service, a very high standard of workmanship and great customer care.
As we celebrate our 21st Birthday this year, I would like to say a big thank you to everyone who has supported us over the years!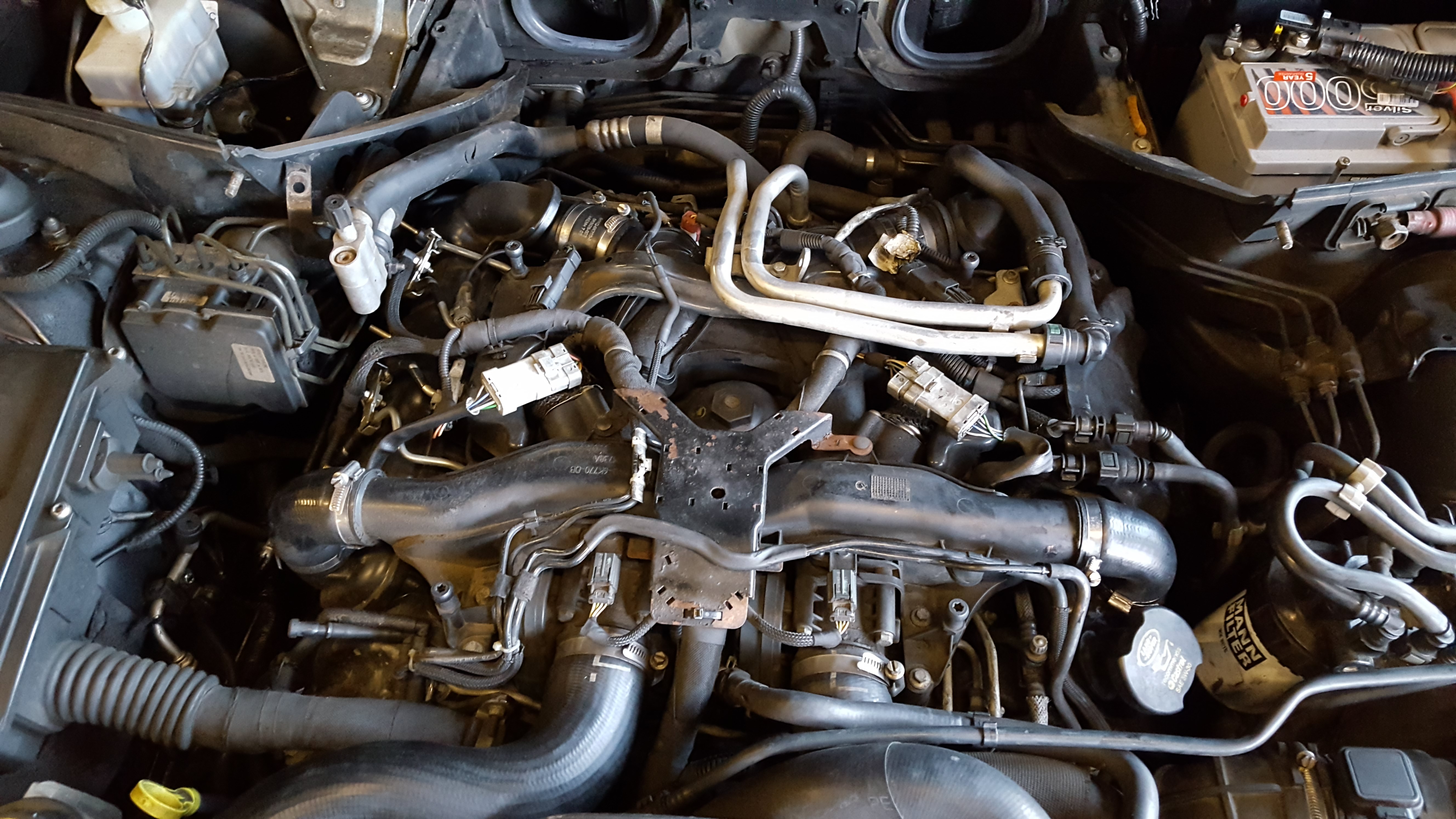 Gallery